This page includes information on applicants Maru-chan, Mayuhokki, Chinaa-chan, and RenRen. These were the 7th, 8th, 9th, and 10th shown during the initial SHOWROOM with Mori Saki and Saho Akari.
Applicant Number 56, Maru-chan (まるちゃん)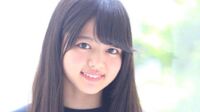 Information: As of February 3rd, 2017, she is 16 years old. She is going from her first to her second year in high school. She is from Kanagawa Prefecture. She was the only participant to not be present during the first SHOWROOM, so a video of her singing and dancing shown instead. She performed "Mechakyun♡Summer ( ´ ▽ ` )ノ"'s choreography in place of a special skill. Her audition song was "Kimi to Iu Kasetsu".
Applicant Number 57, Mayuhokkii (まゆほっきー)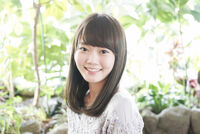 Twitter:
https://twitter.com/EgaegaMayu
Information: Mayuhokkii is from Hokkaidou. She was born August 5th, 1994. Her full name is Aoyama Mayu. Prior to her UUG audition, she was a member of Hokkaidou Nippon Ham Fighter's Dancing Heroine - Hana - as a "Fighters Girl". The special skill she demonstrated during her audition was one of her "strange faces" and an impersonation of Egashira 2:50. Her audition song was "Party People Alien". 
Note, although she was not successful, she has been included in a few UUG(K) events. She also traveled abroad with them as their reporter. 
Applicant Number 58, Chinaa-chan (ちなっちゃん) Successful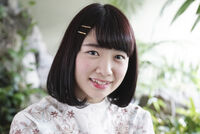 Twitter:
https://twitter.com/uug2_chinatsu
Information: Takahagi Chinatsu is from Fukushima Prefecture. The special skill she showed during her audition was "no matter what has been cooked, she'll happily eat it". Her audition song was "Apare". She was a member of the idol group Icle Girls, but graduated in early 2016 prior to her audition for UUG (2).
Applicant Number 59, Renren (れんれん)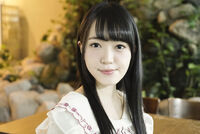 Twitter:
https://twitter.com/karen_koizumi
Information: Renren's full name is Koizumi Karen. She is a well known local idol from Ueno in Tokyo Metropolitan. She was born September 29th, 1997. She was originally part of a small idol unit until the units' breakup (graduation). She began her solo career shortly after[1]. She likes pandas and during her audition and following SHOWROOM vlogs, she wore panda hair decorations. The special talent she demonstrated during her audition wasa panda impersonation, which included a side-split and panda sounds. Her audition song was "Mechakyun♡Summer ( ´ ▽ ` )ノ". She has continued her idol career, releasing several singles. [2]
Information Sources
All initial information was either from videos during auditions or through the applicant's SHOWROOM. Some have continued through as successful applicants and others have personal twitters.