This page includes information on applicants Rikko, Mokamoka, and Nacchan. These were the first three applicant shown during the initial SHOWROOM with Mori Saki and Saho Akari.
Applicant Number 14, Rikko (りっこー) Successful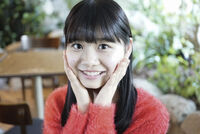 Twitter:
https://twitter.com/uug2_riko
Information: Hashimura Riko has been a fan of idols since she was little, one of her favorite groups is/was Morning Musume., and her favorite Morning Musume. member was Tanaka Reina. The special talent she demonstrated during her audition was hula-hooping while singing "Uppercut!". Her audition song was "YOLO". 
Applicant Number 17, MokaMoka (もかもか)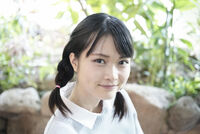 Information: Mokamoka's real/full name Aoyagi Momoka. She is best known for auditioning for S/mileage during their second generation auditions. Unlike the rest of the applicants (Smileage), she did not join Hello! Project's Kenshuusei or Up Front Group. She is currently active on youtube covering various songs. The special skill she demonstrated was creating balloon animals. She made a green bear for Mori and a yellow dog for Saho. Her audition song was "Uppercut!".
Note, Momoka has a youtube, twitter, and showroom, but they are private.
Applicant Number 25, Nacchan (なっちゃん)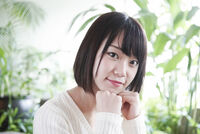 Twitter:
https://twitter.com/natsumi_ASTRO
Information: Igarashi Natsumi (last name 五十嵐) was born July 18th, 1995[1]. is from Hokkaido and 156.3cm tall. She can play the double bass and enjoys cooking. The special skill she demonstrated was her imitation of Rola (model), Goofy (Disney), and My Neighbor Totoro's Mei (Studio Ghibli film). Her audition song was "Uppercut!". For a short time, she was a member of defunct idol group Anchor Lady.
After her time in Anchor Lady, Natsumi joined the group ASTROMATE. She also changed her stage name from Igarashi Natsumi to Honda Natsumi[2]. This group is one of four groups created by the company Reve after it held idol auditions.
Sources/References
All initial information was either from videos during auditions or through the applicant's SHOWROOM. Some have continued through as successful applicants and others have personal twitters.